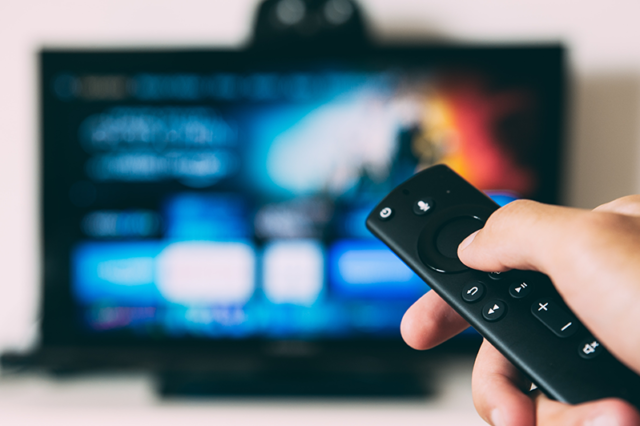 Install Xfinity Stream on Firestick in a few clicks, but first, let see what Xfinity Stream is. If you are a big fan of cord-cutters, then Xfinity Stream is one of the best applications on your Firestick. You can stream live TV channels, Movies, TV shows on your TV by installing the app as per the instructions we mentioned below.
If you have internet access, Xfinity Stream can help you to watch TV channels without any problem. With over 200 TV channels and a large number of other content, you will never feel bored. You can also view offline content like movies and TV shows later by downloading them.
Xfinity Stream is owned by Comcast and an online streaming app that offers live TV and on-demand videos. You can access all the content by spending $65 per month. You can enjoy live TV, on-demand videos, and popular movies & TV shows on your smart device.
If you are currently using Amazon Firestick, then you can install the Xfinity Stream on your Firestick and can enjoy all the Xfinity Stream content on your TV.
You don't need any subscription to cable TV, and by using the internet, you can watch Live TV channels. This application is available on different platforms like IOS, Android, Windows, and Amazon FireStick, and you can use it on different devices at your home.
Some benefits of installing Xfinity Stream on FIRESTICK
You can download and stream live tv shows and favorite on-demand content by using the Xfinity Firestick application.
Live Tv Channels are available on your fingertips, and you can stream your favorite list anywhere without any tricks.
More than 200 channels of Live Tv are at your access by using Xfinity stream on your Firestick at any time. You can use the filter option to find the best available programs for downloading in Xfinity.
By downloading your favorite content, you can watch it in the offline mode afterward from anywhere by using the Xfinity Firestick application.
Using Xfinity on Firestick, you can take all the on-demand contents you have purchased wherever you go.
Xfinity supports streaming, rewinding, fast-forwarding, and downloading the DVR recordings in the offline mode.
Also, get recommendations by filtering the channels based on what you are watching with this app to make it more easier for you to find out the best content for you.
Find the genre, title, and actor and search the live tv, on-demand content, and DVR library by using the search bar of Xfinity.
What steps are required to install Xfinity Stream on Firestick?
Well, different methods are used if you want to have access to Xfinity Stream on Firestick. The best way to install any app on Amazon Firestick is to get it from the respective Amazon App Store.
Follow the steps below for the right procedure:
Turn On your Firestick and hover to its home screen at first.
There you find a search bar. Click on it and type in as Xfinity and hit the search icon.
Some search results will be shown; among those results, you have to click on the Xfinity app by using the Firestick remote. On the next screen, click on the Yellow Get Button to download Xfinity on Firestick
After a few minutes, until the downloading process gets completed on Firestick, you can open the app.
Steps required to install Xfinity Stream by Using Downloader App
First, go to Settings Menu and click on My Fire TV option.
The vital step is to turn on the ADB Debugging Mode by clicking on the Developer Options.
Now allow Apps From Unknown Sources on your device.
For installing Xfinity Stream app to your Firestick, go back to the Home screen.
Now for installing the Xfinity Stream Fire TV app, you need a Downloader App.
Search and install the Downloader App on your device.
After installing the Downloader app on your device, you can easily search for the Xfinity Stream on Firestick and download it.
To sum up, Xfinity Stream is an excellent streaming application for entertainment needs like music, movies, and TV shows.
For the most part, this is the easiest method by which you can install Xfinity Stream on Firestick. Xfinity Stream gives us access to watch all our favorite movies and TV shows easily on all of our devices.No matter where we are, the focus on streaming is always there without a hassle.
A hassle of subscription fees, Weak signal issues are gone now. Xfinity Stream is an excellent streaming application that lets us have access to TV shows, Movies, Sports, and much more.
Our Message:
This article is all about different tips and tricks, and we are firmly against piracy of content, and also encourage our readers to avoid it as much as they can. We don't provide any copyrighted material for free on our site, and the whole purpose of the info is to help our users use their device correctly.